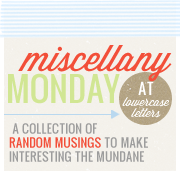 I am so very excited to redesign this precious little house that is home to A Daisy A Day...
And I am loving all things Shabby Chic!
The Weekend after Valentine's Day...Mom and I are in full force design mode. We will be patching, painting, cleaning, SHOPPING and making A Daisy A Day a home away from home!
All Images Courtesy of Pinterest!
A therapist from Catholic Charities of Atlanta came to one of our Mom's Circle meetings and helped us with stress relief. It was an awesome meeting and the therapist gave us some amazing advice on how to destress our lives in easy, every day ways....We are moms...who has time to go to therapy!
My favorite from the presentation was Lavender! The woman had a bottle of lavender oil. Something similar to this
You put a small amount in your hands and take deep breathes, breathing the fragrance in....INSTANT relief!
And because my mom is just awesome, she remembered me telling her about this great tool and she bought me lavender bar soap, which is just awesome because it mixes two great ways to destress...
A Hot Shower and A Bar of Lavender Soap....Try It...It will seriously change your life!
I am so happy....Our Federal and State Taxes are filed and we should get a nice deposit into our checking account in the next 2 weeks! And this wonderful check will bring us one step closer to being DEBT FREE! As of next month...Zach and I will be debt free in the credit card department and only have 1 student loan left to pay before being DEBT FREE (aside from our mortgage, of course)! Life is Good!
Can't wait for the premiere of Smash next week on NBC!
What randomness is going on in your life?